Minot Norsk Høstfest
Holiday Inn, Alberta Departure
DEPARTURE: Edmonton 7am | Red Deer 9am | Calgary 12pm | Fort Macleod 2pm | Lethbridge 2:30pm | Medicine Hat 4:45pm
Looking for big name entertainment? It's happening in Minot, North Dakota at the 40th Annual Norsk Høstfest— North America's largest Scandinavian Festival. Join in the grand celebration of Nordic heritage, food and fun which features major artists performing each day.
This popular tour includes reserved seating for five main stage celebrity shows!
2017 Headliners: Celtic Thunder; Amy Grant; Jeff Dunham; Joe Diffie and John Michael Montgomery; Josh Turner and Gary Allan. Høstfest offers the following additional main stage shows: The Doobie Brothers and Little River Band. Extra shows are optional.
2017 ENTERTAINMENT ON THE NON-RESERVED FREE STAGES INCLUDES: Dale Watson, Fiddling Lefty, Elise & Terje Hong, Magic Tap Cloggers, Justin & Grandpa, Tim Eggebratten, Nordic Spirit, Jenta O'Ja, Dakota Drifters, Swedes in the Weeds, The Western Senators, Norsk Hostfest Accordion Club, Ricky Nelson Remembered, Nordic Bees, Millie & Glenn, Ivares Pojkarna, Telge Glima, The Christmas Wish, Bjoro Haaland, Mollie B, Viking Live Steel Combat, Ragnarokkr, Williams and Ree, Country Gentlemen, Ringling 5, Gordy Lindquist, Skalmusik, Auntie Kreamsaugen, Shelby Huston, Skandi Ski Fantasy, Western Plains Children's Choir, Scandinavian Youth Camp Performers, J-M-B Band, Scandinavian Unique Antiques, Nordic Hand Knit Sweater Program, Bunad and Folk Costume Style Show— and more!
Alberta Only: 7 days | Sept 26th, 2017
USA Heartland
Motorcoach
Passport Required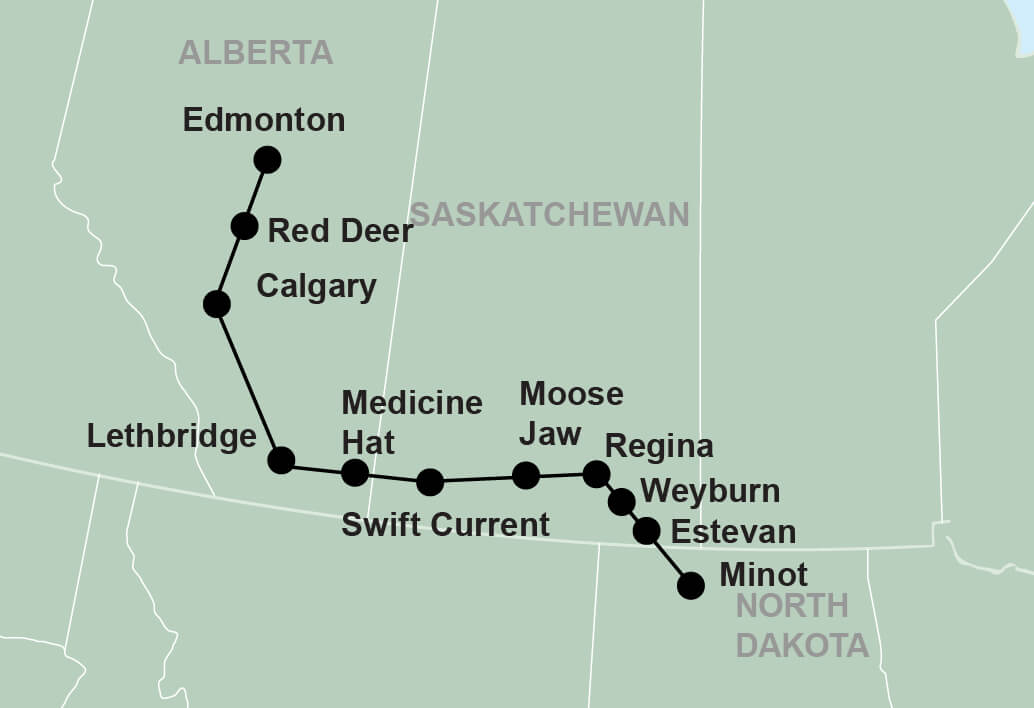 First class transportation on an air-conditioned, washroom equipped motorcoach
Quality accommodations and taxes
Services of an experienced Tour Director and Driver
Baggage handling, one average piece per person
Admission to attractions and sightseeing as outlined in the itinerary
Daily admission to Høstfest activities
Reserved seating for five Celebrity Shows including the closing performance
Continuous entertainment on various stages
Ongoing activities including Scandinavian Arts, Crafts, Handiwork and Antique Displays, Food Booths
Optional evening international dance with live bands
Scandinavian Heritage Park
Shopping excursion to Dakota Mall
Meals Include: 2 Continental Breakfasts.
Alberta Pricing
Cost per person | Prices in Canadian Dollars | Prices subject to change
Quad
$1,369.00
GST: $11.84
Triple
$1,499.00
GST: $12.96
Twin
$1,769.00
GST: $15.29
Early Booking Discount
twin sharing per person.
$35.00