Employment
We are always looking for new candidates to join the team at Nagel Tours.
Our current employment opportunities are listed below.  If you think you're the perfect candidate for any of these positions please apply!
Motor Coach Drivers
Nagel Coaches Ltd, a 46 year, second-generation, family owned and operated tour business is searching for the perfect Motorcoach Operator to complement our already excellent staff!  Our sister company, Nagel Tours Ltd., is recognized as a leading operator of escorted motor coach tours in Alberta, and much of our work is providing transportation for these escorted vacations. We also do charter work for corporate clients, sports teams and the occasional private function. Nagel Coaches is always looking for employees with excellent customer service skills and impeccable driving skills, and we promote to more full-time work from within. 
This Casual (seasonal) position is perfect for an experienced tour driver that is looking to slow down a bit as retirement nears and either lives in or is willing to relocate to the greater Edmonton region.  During the course of the season, you will be assigned tours ranging from 7 to 29 days in length, travelling all over North America.  Benefits of this position include a schedule of tours, paced through the season, assigned at the start of each year.  The pay rate for this position is a day rate of $250, plus a meal allowance for each day on tour, plus supplemental pay from gratuities earned while on tour.  The anticipated start date for this position will be timed for the candidate to be ready to drive an 18 day tour of Yukon and Alaska departing on June 7th, details can be found here: https://www.nageltours.com/tours/alaska-midnight-sun/.
A successful applicant must:
Have great customer service skills and possess a caring, open, understanding and respectful attitude to all types of people regardless of race, gender, age, religion or sexual orientation
Have a passion for driving, love to travel and meet new people
Have a valid Canadian Passport, and be prepared to be part of a random drug testing program to comply with US DOT regulations.  Our staff must be fully vaccinated against Covid-19 to be able to legally enter the United States.
Provide a clean Driver's abstract, with 5 years tour driving minimum (preferred)
Possess a valid Alberta Class 1 or 2Q driver's license
In the performance of your duties you will:
Have a flexible schedule, and may work any day of the week.
Work as part of a team while on tour with a Tour Director, who is responsible for the operation of the tour itinerary and direct interaction with passengers.
Complete required trip paperwork, including pre and post trip vehicle inspections, and keep track of hours using an electronic logging device.
Maintain proper dress – dress slacks, shirt and tie, and suitable polished footwear.
Handle various problems and emergencies related to tour conditions and the motorcoach, including breakdowns.
Travel for long periods of time away from home.
Read maps and/or research locations ahead to familiarize yourself with our pre-planned routes.
Lift suitcases (an average of 50 pounds) on and off a motorcoach.
Assist tour members on and off motorcoach.
Clean and perform light maintenance on the motorcoach.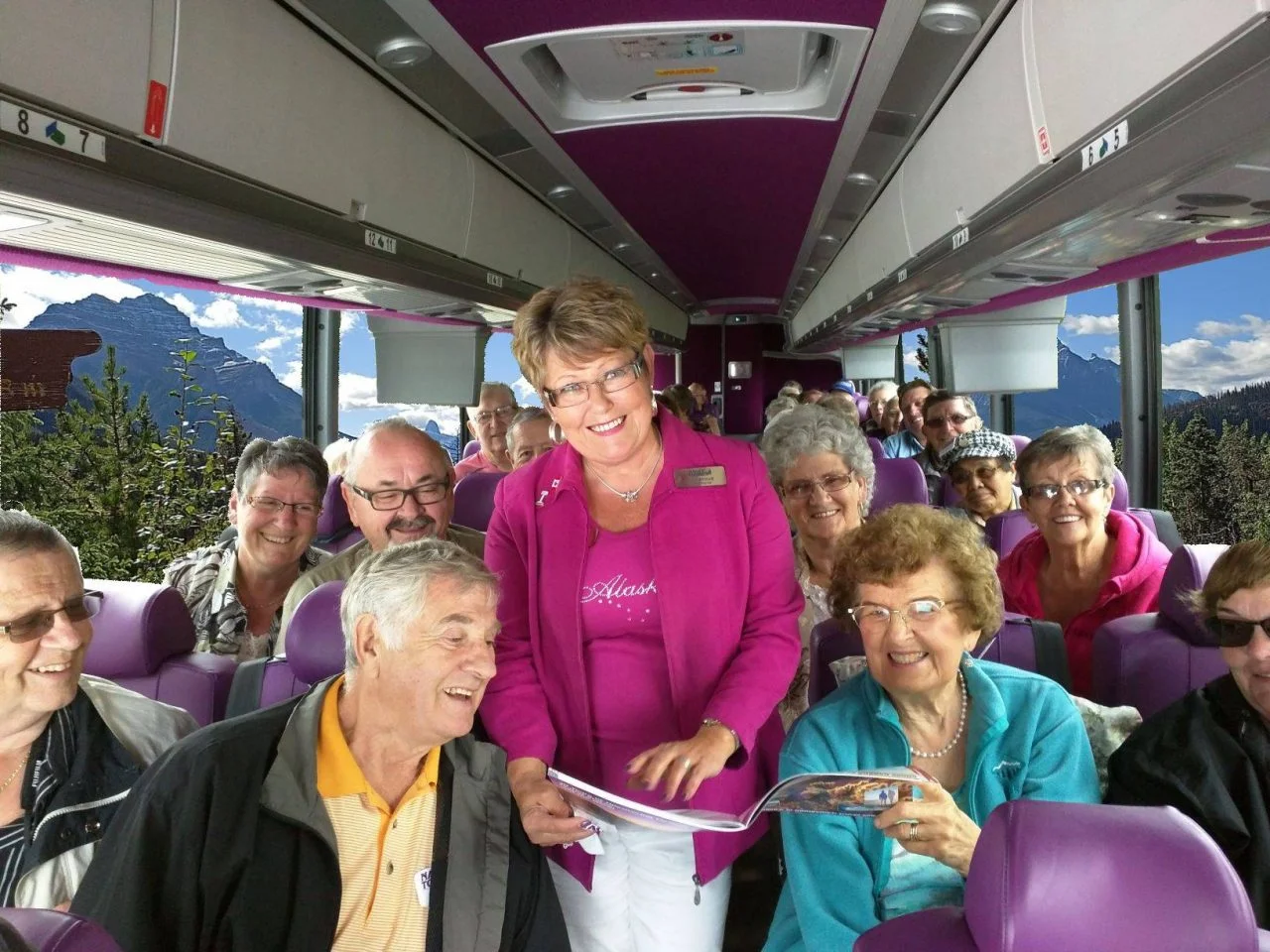 Tour Directors
Nagel Tours Ltd. is known for excellence in our Escorted Motor Coach vacations and our friendly and caring Tour Directors are key in providing our industry leading experiences.  We are always looking for interest from qualified and experienced candidates that are organized and comfortable leading groups to our various destinations.  Most of our tours operate in the United States and Canada and are multi-day trips up to 29 days in length.  Travel across the border and being away from home is a requirement of this position. Tour Directors must enjoy public speaking and will often have to help with navigation and assisting passengers with their needs 24/7 while on the road.  Ability to lift hand luggage and occasionally help with baggage handling is also a requirement of this position.  Management of the tour with the assistance of our knowledgeable tour planning staff is a key skill for a Tour Director, and the ability to use computer software such as Word and Excel and the ability to use mobile technology including emails and texting is a definite asset.