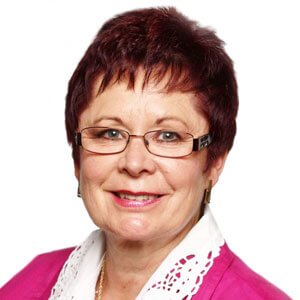 Sharon always knew that her dream job involved history and caring for people. Rather than becoming a history teacher, Sharon started out as a secretary for the Glenrose Hospital, Edmonton. She eventually returned to her hometown of Camrose, where she worked with a motorcoach company as secretary and dispatcher. From there, she branched out into tour directing, where she discovered that this was what she was meant to do! For many years, Sharon was blessed to work with her husband, Bev, who drove a charter coach. They enjoyed guiding trips all over North America.
Sharon then joined Nagel Tours and has not looked back! She feels rewarded seeing passengers enjoy their travels and their reaction to seeing new places. She loves to entertain, whether through interesting history, singing, story-telling or playing games. Sharon received the "Top Tour Director" award at the Edmonton Tourism "You're Welcome Awards!" She has been a tour director for 26 years.
Sharon sums up the Nagel Tours experience: Nagel Tours has been in business for 45 years. To the Nagels, it's not a business, but a family experience. My hope is that I am able to foster this camaraderie on each and every tour by creating the same family atmosphere.
Favourite travel destination:  Baltic Sea Cruise
Favourite Nagel Tour: It's difficult to choose one! Eastern Canada, Alaska, Deep South. The beauty of the land and the people are different and interesting everywhere you may travel!