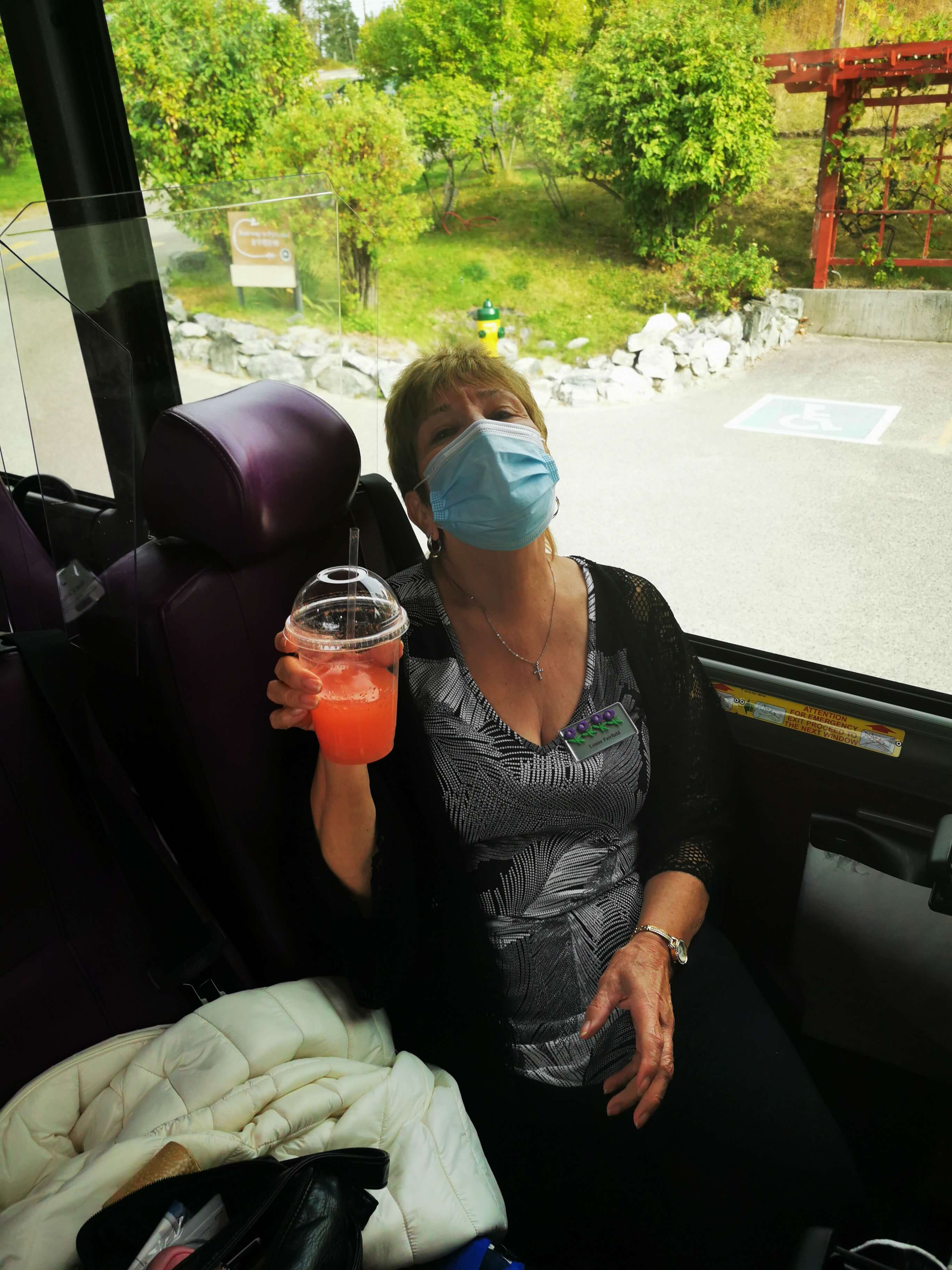 Okanagan Splendour – September 2020
Thank you once again for a very well put together tour.
With COVID I greatly appreciated the extra precautions Nagel put in place.  I felt very safe going and trying it out before booking any other trips.  I love the small group.  Made us spread more which is a bonus to me.  Being so comfortable about the safety you have taken I booked Christmas in Victoria while I was on this tour in Kelowna.
Kenny & Brenda – What can I say.  Hard not to take a trip when they are doing it. They are so accommodating and will go the extra mile for you. Very friendly, caring and kind. They have such a great sense of humor and so much fun being around them. Looking so forward to next year with them.  Kenny is an awesome driver. You just sit back and relax with him. Brenda is very informative, pleasant (always with a smile) and very efficient.
Thanks again.
Fantastic Fun Trip
Nagel you're the "Best"
Composed by: Louise Fairfield, Spruce Grove, AB