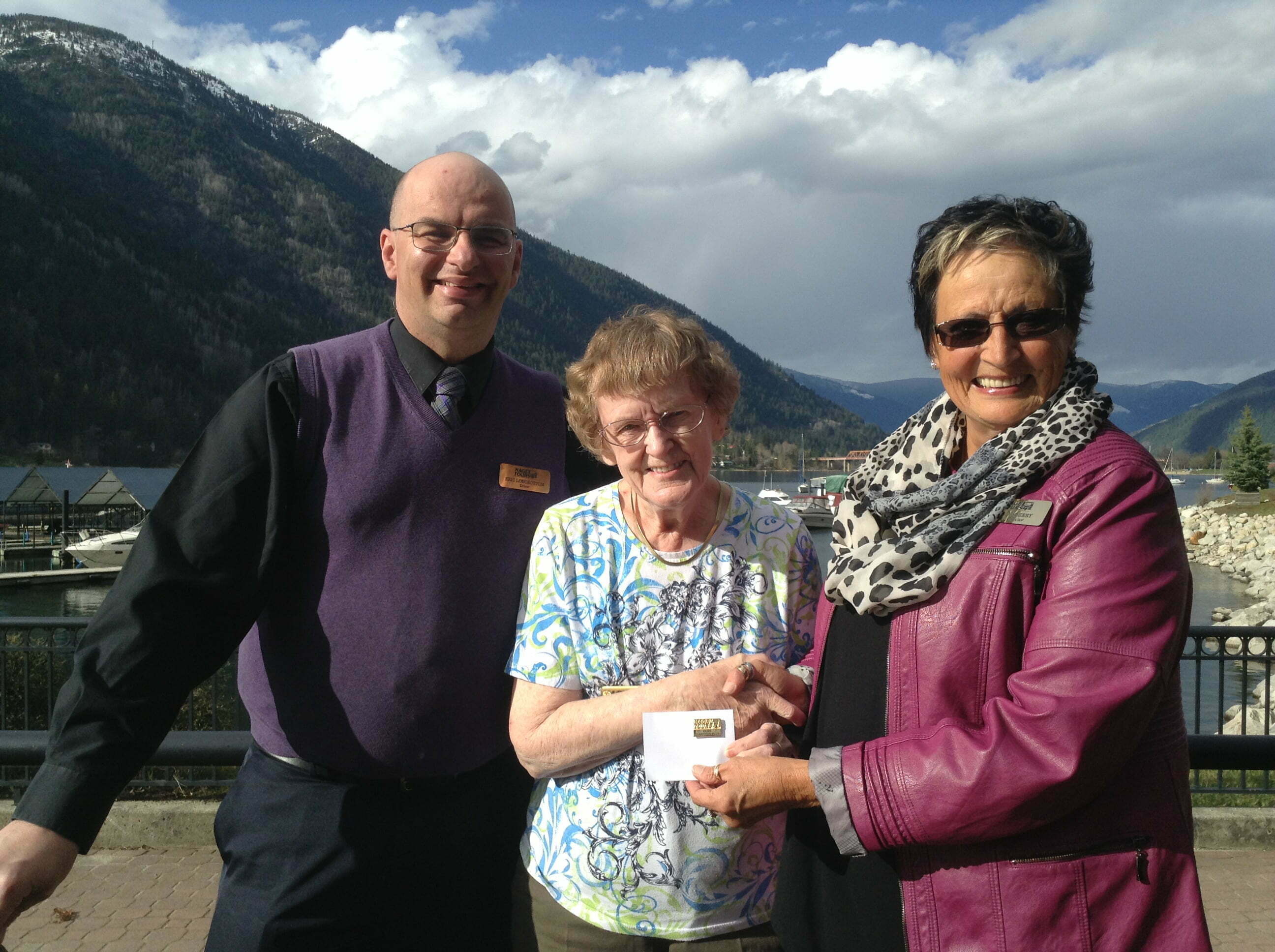 Frequent Traveller – Vickie Murphy
Reflections of a Frequent Traveller
Now here am I to tell you a tale!
Nagel Tours rates high on the scale!
Everything is arranged from the moment of booking.
They do the driving; you do the looking.
Ride an aerial tram, a train, a cable car
Our ride was comfortable, the best we've experienced by far.
The drivers are courteous,always have a "Hello",
Storing your luggage in the bins below.
Keep the coach clean, use trash bags, wipe your feet!
Give everyone a different view, rotate your seat.
Tour guides are friendly, they give you your keys
Always, always smiling, they know their ABC's.
Travel bags are given out when you board
Ladies! Shop, shop, will them with your horde.
Birthdays, Anniversaries shared – add up to many a year.
Onboard movies, lights to read by. Sorry! NO Beer.
Visiting, stories, puzzles, Bingo! Help time slip away
Greet old friends from a previous tour – make their day.
Water, for a fee, is available courtesy of driver/tour guide
The comfort station, at the back, gives you a rough ride.
You do not need a partner, you can always go single,
You are welcomed when dining, we all mingle.
Rooms were clean, with full bath, and a comfy bed,
Continental breakfasts, picnic lunches, help keep us fed.
Wake up call at six, bags out by half-past, departure at eight,
Shower in haste, comb your hair, hurry, hurry, cannot be late.
There are many miles to travel and new sights to see,
Like 17 mile drive, or the Santa Barbara Fig Tree.
Some sights are free and for others you must pay,
Pier 39, Cabot Trail, Gateway Arch, Cruises of the Bay.
California Rose Parade, Queen Mary ship, San Diego Zoo,
Freemont Street, Cape Spear, Graceland are a few.
Butchart Gardens offer fountains, flowers and High Tea,
View Shaw Ocean Discovery Centre in Sydney-by-the-Sea.
Chemainus is quaint and has murals on the walls,
Old Florence has antiques, Monteray Aquarium many halls.
Coombs Country Market has goats grazing on the roof,
Visit Signpost Forest in Watson Lake – leave a sign as proof.
Cathedral Grove has 800 year old Douglas Fir trees,
Algodones Mexico is a place you can bargain with ease.
San Simeon has Hearst Castle with the Neptune Pool,
Yuma Territorial Prison State Park is pretty cool.
Solvang is a Danish town with many windmills,
Virginia City is a Wild West place – no frills.
There was a variety of entertainment from which to choose,
Wild West shows, Diamond Tooth Gerties where you can lose.
Daniel O'Donnell, Halcyon Hot Springs, Street car 23,
Victoria IMAX theatre, Palm Springs Follies, Grand Ole Opry.
Camera buffs have ample opportunities to shoot
Sea otters, rocks, jelly fish – fellow passengers to boot.
Scenery was picturesque – Oregon Coast has the Sea Lions Cave,
Where you can watch the pups frolic and misbehave.
Weather conditions – rain, snow, fog or sun,
Does not prevent you from making some fun.
Your time together comes quickly to an end,
Hugs good-bye, photo to remember a friend.
As a result of the very careful plans you made,
A treasury of memories your holiday has paid.
The last night was the Dinner of Farewell,
Friendship, laughter, wine to toast – ring the bell!
Composed by: Vickie Murphy, Airdrie, AB
Vickie has travelled extensively on 50 Nagel Tours in the past 21 years.