CLOSE TO HOME TOUR SERIES
Haida Gwaii
formerly Queen Charlotte Islands
DEPARTURE: Edmonton 7:30 a.m., Evansburg 8:45 a.m., Edson 9:45 a.m., Hinton 10:45 a.m.
Come along on an adventure of a lifetime!
Re-named from Queen Charlotte Islands in 2009, this group of almost 200 islands off the northwest coast of British Columbia will captivate you with its scenery, excite you with its history and calm you with its serenity.    
You will be guests of the Haida people in their traditional homeland where they continue to live, their culture and way of life vibrant since time immemorial. This tour focuses not only on the Haida, but you will also learn about other Coastal nations including the Tsimshian, Gitxsan and Nisga'a peoples in our mainland explorations.
Highlights include 'Ksan Historical Village, Nisga'a Memorial Lava Bed Provincial Park, the Haida Heritage Centre, Balance Rock, a picnic lunch at the beach, remains of the Golden Spruce, the North Pacific Cannery National Historic Site and a fabulous Haida Feast, served family style.
2022 Departure Dates
11 days |  July 19, 2022 | August 22, 2022
2022 Prices To Be Announced
Canada West
Motorcoach
Passport Not Required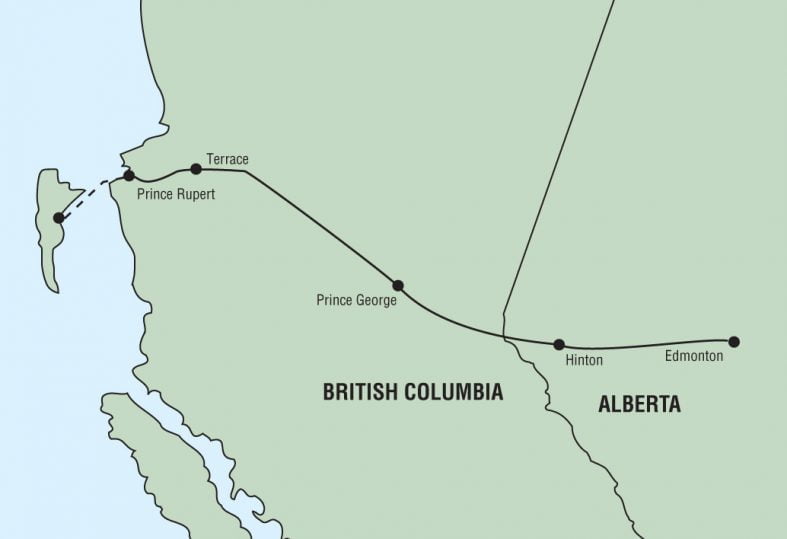 HAIDA GWAII INFORMATION
Haida Gwaii is at the end of the road, a wet, wild refuge that has captured nature lovers' hearts. Often called the Canadian Galapagos due to the flora and fauna only found in this Pacific archipelago, the climate is mild with summer temperatures similar to those in the rest of northern and central BC.
The Haida are a seafaring people well-known for their beautiful artwork and famous totem poles – one of which is now located at the Edmonton Stollery Children's hospital.
SIGHTSEEING:   Will require occasional walking on rugged and uneven terrain and travellers should therefore be in reasonably good health.
This very special program will be limited to 30 passengers per tour due to the nature of interpretive programs on Haida Gwaii.
First class transportation on an air-conditioned, washroom-equipped motorcoach
Quality accommodation and tax
Services of an experienced Tour Director and Driver
Baggage handling, one average piece per person
Travel Bag
Admission to attractions and sightseeing as outlined in the itinerary
Ferries as indicated
Mount Robson
Jasper National Park
K'san Historical Village
Meet and Greet
Nisga'a Memorial Lava Bed Park
Coast Islands
Hecate Strait
Tlell
Agate Informational Talk
Misty Meadows Provincial Park
Haida Heritage Centre with a local guide
Balance Rock
Mile Zero
Naikoon Provincial Park
Heillen River
Blowhole
Tow Hill
Village of Old Massett
Haida Feast
St. Mary's Spring
Jungle Beach
Port Clements Forestry Museum
Golden Spruce Trail
Golden Spruce remains
Museum of Northern British Columbia
North Pacific Cannery National Historic Site
Farewell Dinner
Meals Include: 4 Continental Breakfasts, 1 Picnic Lunch, Haida Feast and Farewell Dinner
2022 Pricing-To Be Announced
Cost per person | Prices in Canadian Dollars