Minot Norsk Høstfest
The Clarion Hotel
8 Day Motorcoach Tour –
Alberta Departure
Looking for world-class entertainment? 
Come along with us to North America's largest Scandinavian Festival, the 44th ANNUAL NORSK HØSTFEST, held in Minot, North Dakota.  Enjoy four full days of Scandinavian culture and world-class celebrity entertainment featuring major artists performing each day.
This popular tour includes reserved seating for FIVE main stage celebrity shows.  Extra shows are optional.
ACCOMMODATION
CLARION HOTEL best-located adjacent to the Høstfest State Fairgrounds with DAILY TRANSPORTATION by motorcoach to/from Høstfest.
DEPARTURE: Edmonton 7:00 am | Red Deer 9:00 am | Calgary 12:00 pm | Fort Macleod 2:00 pm | Lethbridge 2:30 pm | Medicine Hat 4:45 pm
Guaranteed date

Alberta Only: 8 Days | September 25, 2023
USA Heartland
Motorcoach
Passport Required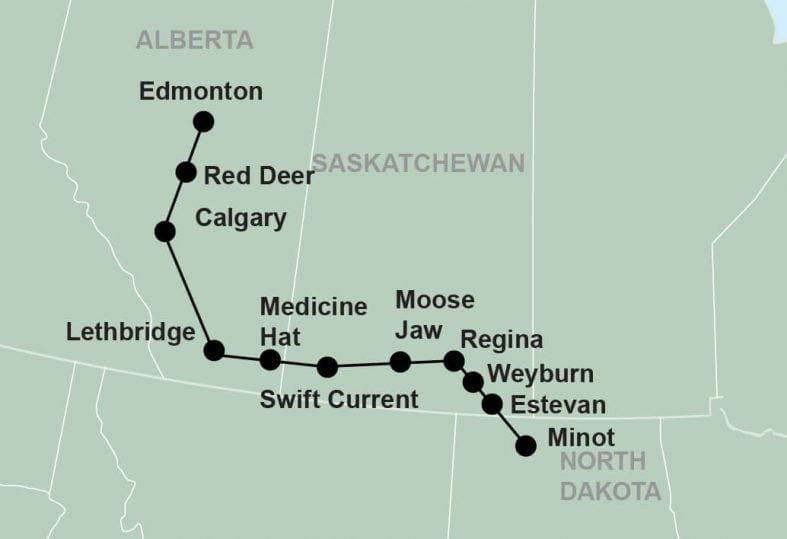 STARS OF PAST YEARS:
Andy Williams, Loretta Lynn, Ricky Skaggs, Roy Clark, Tom Jones, George Burns, Kenny Rogers, Charley Pride, Merle Haggard, Paul Anka, Frankie Avalon, Red Skelton, Doc Severinsen, Engelbert Humperdinck, Barbara Mandrell, Daniel O'Donnell, Pam Tillis, Ronnie Milsap, Randy Travis, Anne Murray, Wayne Newton, Beach Boys, Tanya Tucker, Oak Ridge Boys, Herman's Hermits, Roger Whittaker, The Temptations, Gaither Vocal Band, Tony Orlando, Leanne Rimes, Terri Clark, Terry Fator, Johnny Reid and many more…
PRIOR YEARS ENTERTAINMENT ON THE NON-RESERVED FREE STAGES
Medora Gospel Experience, Neil Diamond Tribute Show, Bjoro Haaland, Mollie B, Williams & Ree, Kentucky Riders, Western Senators, William Florian,  Fiddling Lefty, Trio Larsson, True Thomas, Telge Glima, Auntie Kreamsaugen, Country Gentlemen, Soul Shine, Norwegian Bachelor Farmers,  Jenta O'Ja, Jenny & the Law, Daniel Starks, Ringling 5, Ragnarokkr, Høstfest Accordion Band,  Skalmusik, Skandi Ski Fantasy, Dakota Drifters, Renee, Karl & Loretta, Rolf Stang, Ross Sutter & the SYC Swedish Dancers, Western Plains Children's Choir, Dance of the Norwegian Sweaters, Viking Village, Troll Beauty Pageant, Bunad Style Show, Scandinavian Antiques Show, Nordic Kitchen Cooking – and more!
First class transportation on an air-conditioned, washroom equipped motorcoach
Quality accommodations and tax
Services of an experienced Tour Director and Driver
Baggage handling, one average piece per person
Travel Bag
Admission to attractions and sightseeing as outlined in the itinerary
Daily admission into Norsk Høstfest
Daily transportation by motorcoach to/from Høstfest
Reserved seating for five Celebrity Shows
Continuous entertainment on various stages
Ongoing activities including Scandinavian Arts, Crafts, Handiwork and Antique Displays, Food Booths
Scandinavian Heritage Park
Meals Include: All Breakfasts: Alberta 7, Saskatchewan 5.
2023 Pricing-Clarion Hotel
ALBERTA DEPARTURE ONLY
Cost per person | Prices in Canadian Dollars | Prices subject to change
Triple
$1,949.00
GST $17.30
Single
$3,139.00
GST $27.87
Single accommodation limited to first five bookings
Early Booking Discount
twin sharing per person.
$45.00